Professor Edwina Pio
Edwina Pio, the first Professor of Diversity in New Zealand, was appointed University Director of Diversity at Auckland University of Technology in 2017. She is Professor in the Faculty of Business, Economics & Law, and Leader of the Research Group, Immigration and Inclusion; Multifaith.
Professor Douglas Pratt
Douglas Pratt retired in 2018 as Professor of Religious Studies at the University of Waikato. Still active in research and writing, he is presently Honorary Professor in Theological and Religious Studies at the University of Auckland as well as being the Anglican priest-in-charge on Waiheke Island.
He is a founding member of the Religious Diversity Centre and is active on the RDC Programme Committee where he is leading the "Resources & Library Group".
Christian.
The Ven Amala Wrightson
Sensei
The Ven Amala Wrightson is the founder of Auckland Zen Centre and former Chairperson of the New Zealand Buddhist Council, member of the American Zen Teachers Association. Buddhist.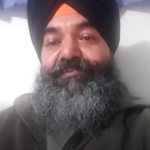 Bhai Verpal Singh
Verpal Singh heads The Sikh Centre, a not-for-profit organisation engaged in promoting greater interaction between Sikhs and the wider New Zealand community. He is also a radio broadcaster, researcher, writer and editor; Sikh.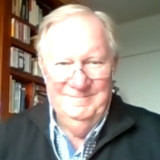 Jon Lamb
A director of MedReleaf NZ Ltd. and an Independent Director of AFT Pharmaceuticals Ltd. He is the former Chair of the Sea Cleaners Charitable Trust and the former Chair of Zoono Ltd; Christian
————————————————————————————————————
Zain Ali
Dr Zain Ali is an honorary Research Fellow, Theological and Religious Studies, the University of Auckland,
Muslim
Kevin Clements
Dr Kevin Clements is the Foundation Chair of Peace and Conflict Studies and former Director of the New Zealand
National Centre for Peace and Conflict Studies (NCPACS) at the University of Otago,
Dunedin, New Zealand; Christian
Todd Nachowitz
Dr Todd Nachowitz is a former lecturer in Religious Studies, University of Waikato; Secretary, Waikato Interfaith
Council; Board Member, Waikato Jewish Association; Jewish
Aarif Rasheed
Barrister, Referee, Mediator, Roskill Community Law; Muslim
Nicholas Thompson
Dr Nicholas Thompson is a lecturer in Theology, Faculty of Arts, University of Auckland; Christian