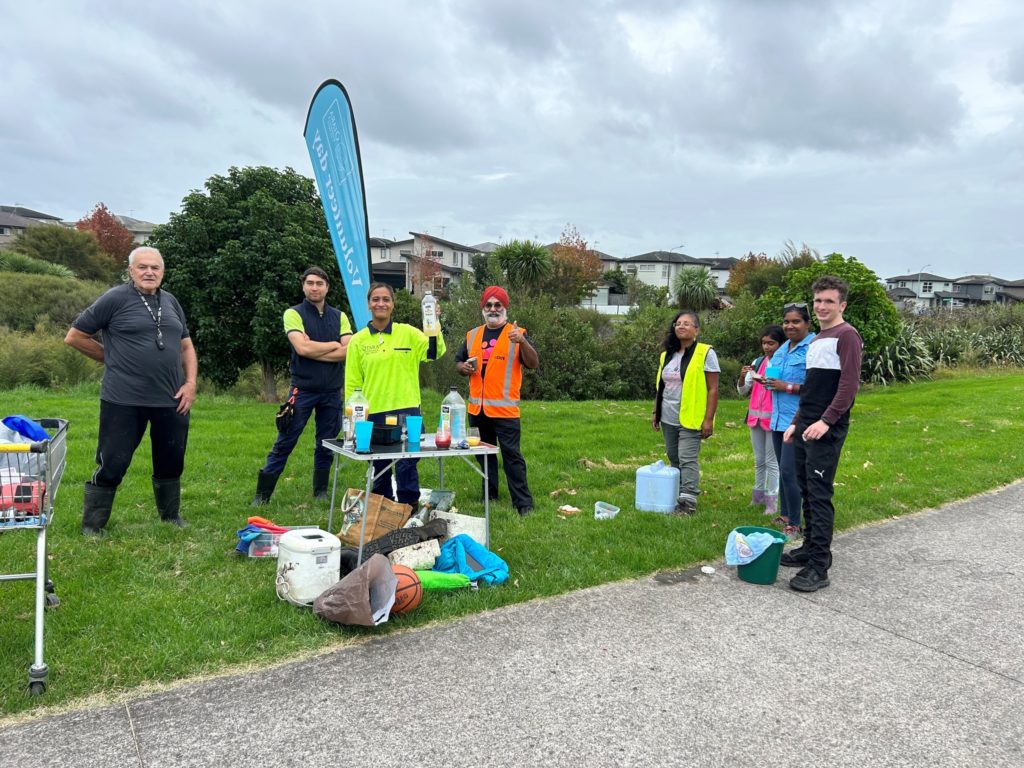 In February of this year, Auckland Interfaith Council (AIFC) had planned an interfaith clean-up event in South Auckland but unfortunately this had to be postponed for safety reasons following the massive storms and cyclone.
One positive thing to come out of this though, was that we became known to Auckland Council as a group that is serious about working together to make a difference.
Over the past month or so, AIFC has participated in three events organised by the Ōtara Waterways and Lake Trust (OWLT) that is working to restore the natural habitat and health of streams in Flatbush, proudly sponsored by the Howick Local Board of Auckland Council.
The events involved organic and inorganic clean-ups and a plant search and rescue exercise to free the native vegetation from harmful invading species along one of the South Auckland creeks.
Our involvement was prompted by Tikkun HaYam (Repair the Sea) a non-profit organisation which is committed to working hand-in-glove with AIFC, while promoting interfaith harmony and co-operation between members of different religions and backgrounds, as we pursue our shared goal of helping to save the environment.
AIFC and Tikkun HaYam will continue to work together and we look forward to organising more joint environment-focussed initiatives to make the world a better place.